We Are LACOE: Celebrating LACOE Staff All Year
Wed Oct 18 10:55:00 PDT 2023
LACOE is Uplifting Staff Members by Sharing Their Stories and Their Work.
At LACOE, our team's diversity is our strength. We believe it's the unique blend of our different cultures and individual lived experiences that allow us to connect and provide the best learning experience for the students of L.A. County. As an organization, we are celebrating and uplifting our staff members through our unifying message: We Are LACOE.
LACOE is committed to fostering an environment that recognizes and celebrates the exceptional contributions of our staff members across different educational departments. Our collective mission is to make learning not just a possibility but a meaningful and transformative experience for our students. At LACOE, students are the center of everything we do as we work together to support them in their educational journey. It is important that we spotlight the people behind the scenes that make a collective impact on education in L.A. County.
We Are LACOE, and together, we accomplish great things. We know that together we can achieve more. Through the message of We Are LACOE, we are showing the pride we have for our fellow colleagues and the pride we have for being part of the LACOE family.
The academic success of L.A. County students is a result of the collaboration, support and innovation from all corners of our organization.  
Follow LACOE's social media channels to meet some of our amazing LACOE family members and their commitment to excellence for the students of L.A. County.
Find LACOE as @LosAngelesCOE on Facebook, Instagram, LinkedIn, YouTube and X.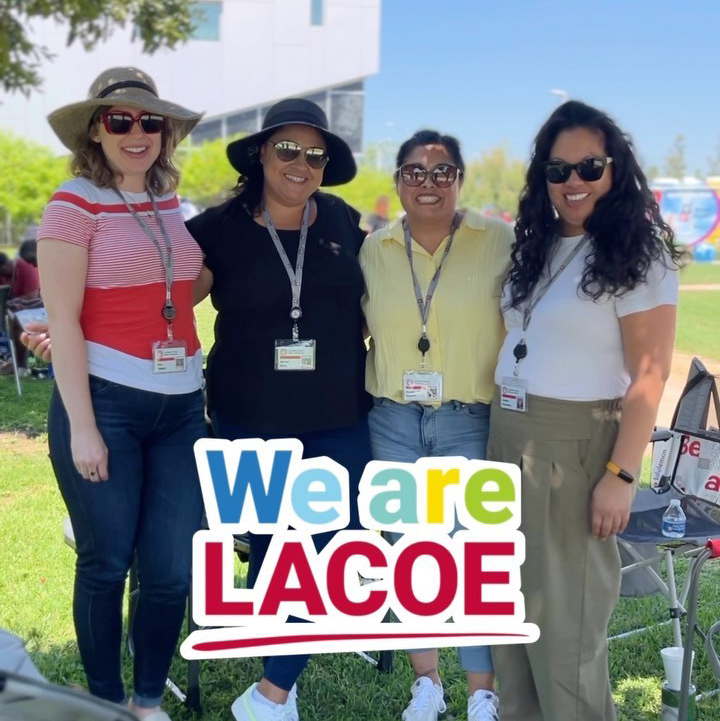 LACOE staff members posing for a picture at the 2023 Wellbeing Fest.